Greeting
Greeting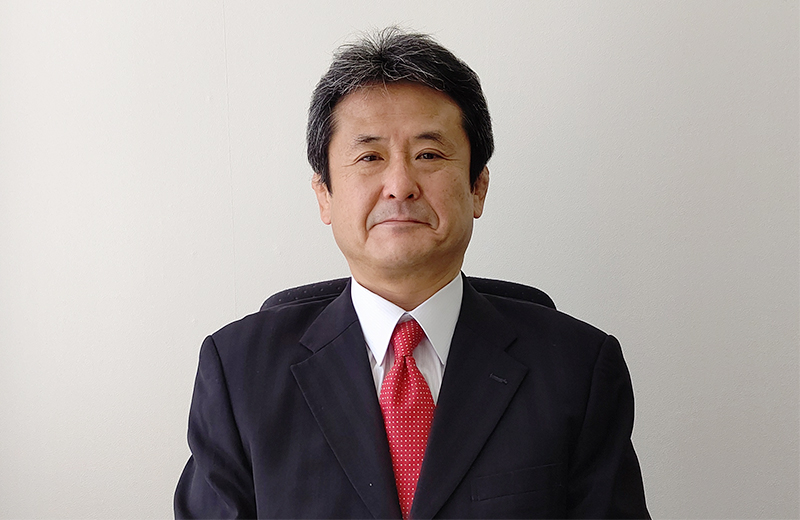 Since Maple Co., Ltd. began a journey in 1981, the company has been encouraged and energized by customers, suppliers, local communities and employees. Representing the successive company management, I herein express the deepest thanks to all the stakeholders.
A founder of Maple said "spread your world and bring all good ideas to your business". In order to go beyond high expectations of the customers, we have travelled around the world to find better solutions to design, sourcing, manufacturing, quality control and supply chain management. My team will continue the journey together with all business partners around the world.
"People, smile, and Maple" "What is the purpose of Maple? I would assume that the answer is to make everyone involved in our activities happy and smile because the fact would prove our social contributions to every stakeholder. My mission is to make that happen.
Your everlasting encouragement will be greatly appreciated.
Sincerely yours,
Hideki Tamura
President and CEO
Maple Co., Ltd.
Philosophy
Corporate Philosophy
01

Responsibility

We place importance on social responsibility, trust, and the well-being of our employees.

02

Contribute

We contribute to society by continuing to provide valuable products and services that reflect the needs of the times.

03

Activities

We receive compensation corresponding to the value of our fair business practices.
History
History
August 1981

Toshio Tomura founded Maple Co., Ltd. in Machida City, Tokyo.

May 1984

Established the Kanazawa Plant in Kanazawa City, Ishikawa. Installed sewing machines, welders, and other processing machinery, and began the in-house production of goods.

January 1986

Started import of various sewn products from neighboring Asian countries, namely South Korean, Taiwan and China.

September 1993

Began import and sales of vinyl products for forklifts.

March 1995

Began import and sales of metal parts for construction equipment.

July 1995

Began import and sales of interior components for domestic truck manufacturers.

September 1995

Established the liaison office in Shanghai, China.

October 2002

Began the import and sales of plastic products for forklifts.

July 2005

Toshio Tamura is appointed Chairman of the Board and Naoki Tamura is appointed President and Representative Director.

March 2006

Incorporated the Shanghai liaison office as a local subsidiary and began local transactions.

January 2010

Incorporated two commercial warehouses and the Kanazawa Plant to establish the Sagami Depot in Sagamihara City.

September 2012

Established the Hokuriku Depot in Nomi City, Ishikawa.

January 2014

Relocated the Head Office to Sagamihara City. Toshio Tamura retired as Chairman of the Board and appointed as Advisor.

August 2017

Naoki Tamura retired as President and Representative Director. Hideki Tamura appointed as President and Representative Director.

June 2019

Relocated Sagami Depot to Komatsu City, Ishikawa, and established the Minamikaga Depot.